What defines an otaku's room? A wallpaper of bishoujo posters/wallscrolls? A bookshelf full of manga/dojinshi? Figurines resting on every available flat surface? Or simply the non-existence of style? My fellow co-bloggers have shown varying stages of otakudom. You could call my room as being threadbare of all signs of otakudom a.k.a a closet otaku. You be the judge.


I share the room with my granny, so it's cramped enough as it is. As you can see, I have no use for a blanket or "daikamaru". Also, clothes make good blinds.

Can you tell that I love black? My 5.1 speaker stand has been converted to a hat rack, since I no longer use them. I use my monitor headphones instead. (If you're wondering, there's 7 fitted/trucker caps, 5 flat caps and 1 fedora. I'm always in a headgear of sorts when I'm outside)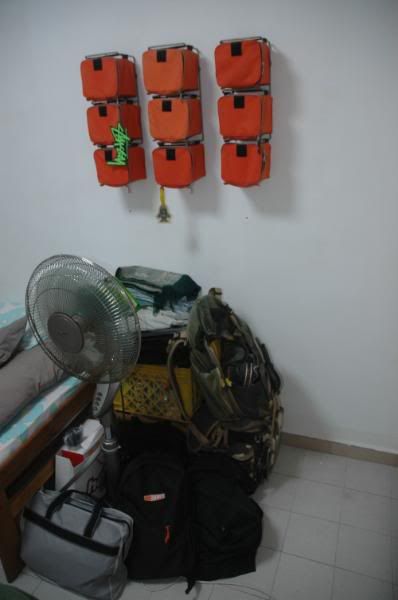 My storage gear; work bags, sling bags, travel bags and a hardcase. (The black melds it all together)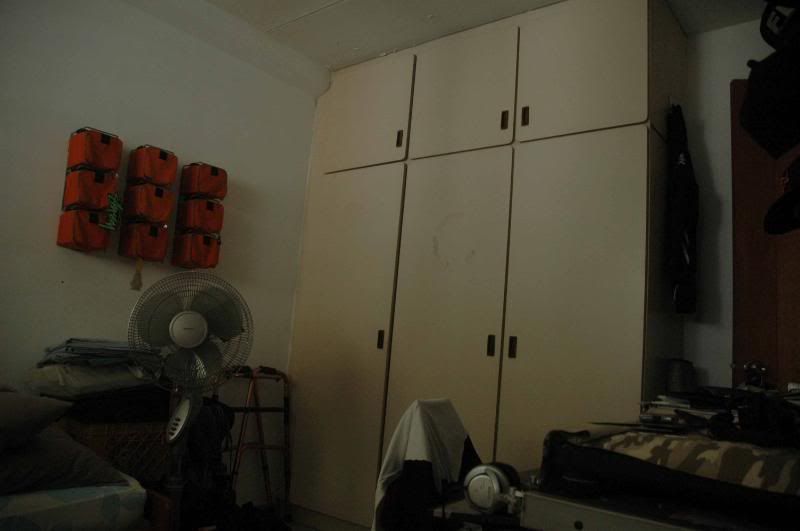 Being a closet otaku, most of the stuff is in the closet, inside the CD rack,…

…and underneath the bed, in boxes. DVDs are scattered in the living room TV cabinet.

Underneath the camouflaged table cloth lies an old acquaintance, the Technics SL1200. I only listen to tunes once in a while. My DJ-ing days are behind me now.

Two crates of vinyls for some warm tunes. Covers from hip hop to hardcore, disco to drum & bass and everything in between.
Not much to look at eh? But at least a girl won't retch at first sight of the room.